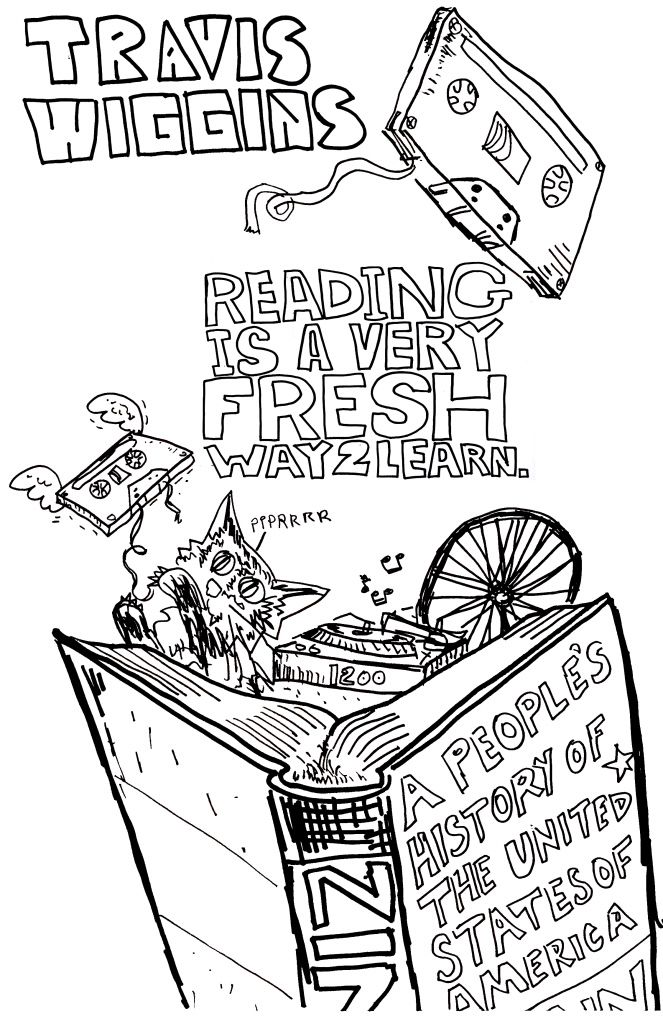 Just a quick reminder I'll be spinning some records (Jib Kidder, Ghostface, Del, Eyedea & Abilities, RUN DMC, MF Doom, etc.) in between acts @
Dunes
Friday night for
Travis Wiggins
CD release.
Also super psyched for Dismal City's own
Sleepyhead
who also has a
new record
out. I hope he brings some copies for sale, because I have yet to cop one. He's also going to be performing with his cousin Jeff on bass which should be sweet.
Rounding out the bill is my homie David aka Tacodrum aka Papi aka
paper/upper/cuts
who, in addition to having more nom de plumes than Method Man, is rushing over to the spot after playing a gig earlier in the evening with
Secret Powers
@ The Artistery.
Been looking forward to this show for quite a while. Holla back surgery.