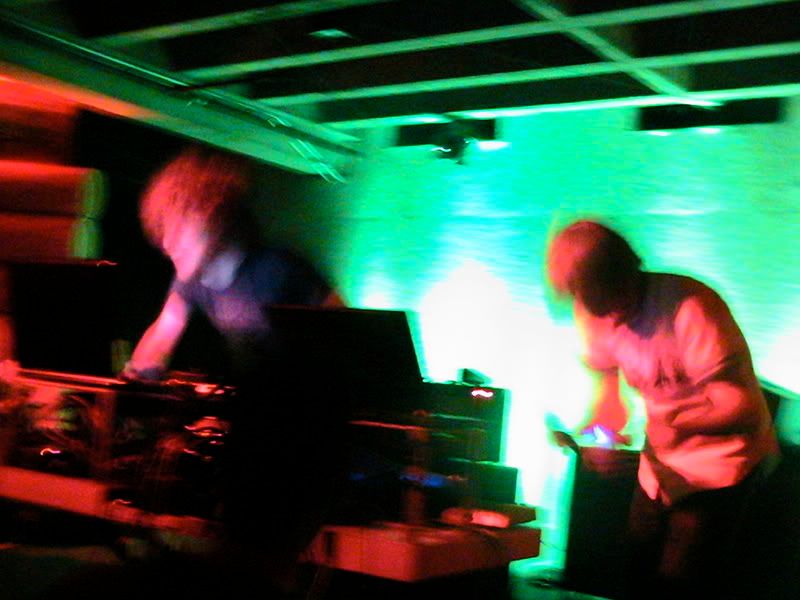 photo: Dat'r
Saturday night I attended the all-local band showcase of Dykeritz/Dat'r/Starfucker @ the Doug Fir and had a blast. I was also able to capture some video snippets, which I was hoping to post links to here tonight. However it's been a while since I've worked out the camera->imovie->youtube transition. So I've still got a little bit of work to do before I can get that up here. (Insert imaginary video of me here. Shaking a dramatic fist to the Heavens that contain the Gods of Love/Hate Relationships With Technology).
Without giving too much away re: the post that is to follow, Dykeritz impressed with a solid art pop set of brand new material and their first show with the new 3-piece lineup, Dat'r got people moving with their high-energy freakout, and Starfucker batted cleanup and knocked it out the park.
Backstage in the green room, it was the friendliest atmosphere I've ever witnessed. Usually there's a slightly passive/aggressive "Hey nice to meet you." (but our band is gonna blow you away) competitive vibe in which the bands say little to each other because they really don't know each other and frankly don't want to. And sometimes even more awkward is the
too friendly end of the spectrum
.
But more on all of that soon.
P.S. Anyone know who the secret guest @ the Towne Lounge show was that night? If only I could've been two places at once....